We all know the damage that the sun can cause to our valuable cars. We also know what it's like to climb into a boiling hot car in summer and not be able to grip the steering wheel! A well designed shade structure can not only protect your car from the weather but will be an attractive visual asset and a welcome asset to your business as well.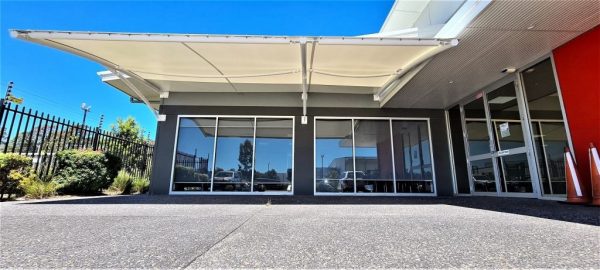 Cantilever Shade Car Parking
You will have noticed cantilevered shade structures are growing in popularity as carpark shade options in shopping centres, hospital parking and home carports. The demand for shade from customers has caused this trend and the improvement in technology has meant the cantilever car shade structure is leading the market.
Car Parking Shade Designed to your Specifications
Shade to Order can design, manufacture and install a cantilever shade structure to suit your individual application. We use high quality PVC fabric which protects your prized car from the sun and also acts as a stylish feature which enhances your outdoor area.
Shade to Order can design from single and double bay designs for shopping centres and commercial parking lots, to mass vehicle protection for fleet parking. Shade to Order is a market leader in premium shade and weather protection.
We provide you with a total turnkey solution. All our car parking shade structures are completely designed, fabricated and constructed by our experienced in-house team.
We will assist you with initial design work and surveys for council approvals, certifications, foundations, installation, lighting, electrical works and all other relevant processes.
Commercial Walkway Shelters
Protecting your customers from the sun and rain is also important and Shade To Order can design and build a range of stylish and functional walkways and shelter options.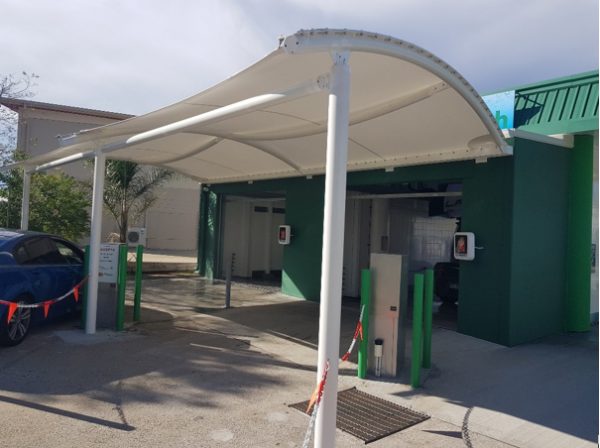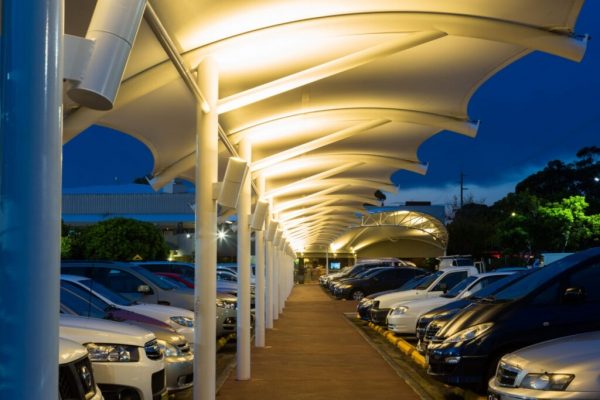 A shade professional can help you:
If you need advice about your commercial car parking shade structure, contact Shade To Order to speak to a shade professional with years of experience.
Shade To Order are multi award winning designers and manufacturers of high tensile shade structures. Based in Newcastle you have seen their structures everywhere; from the airport to Belmont 16″, most of Australia and overseas.
Give us a call if you would like more information. Phone (+61) 2 4942 5793