Improving sporting facilities with shade Structures
For both competitors AND spectators
Practically all outdoor sporting facilities can benefit from the installation of effective shade. Whether it be for sun cover, weather protection, or general comfort, both competitors and spectators will be grateful for the cover. Providing a more pleasurable experience for those using your sporting facility is important, and at Shade to Order, we believe it all starts with the right type of shade.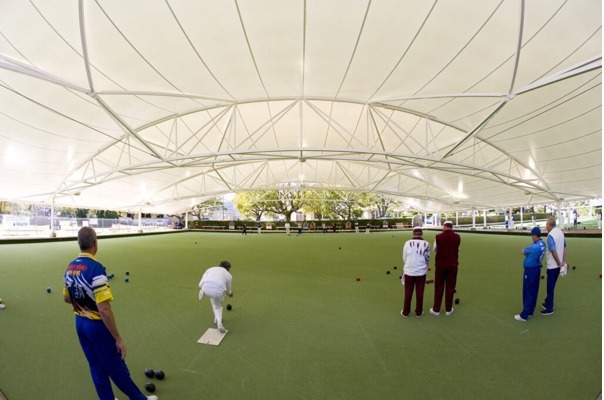 The right shade structure for your sporting event
We specialise in tension membrane structures which have proven to be ideal for sporting facilities. For example, in 2006 we installed the world's first covered bowling green with a tension membrane structure. The massive canopy spans over two entire bowling greens and covers an area of 4200m².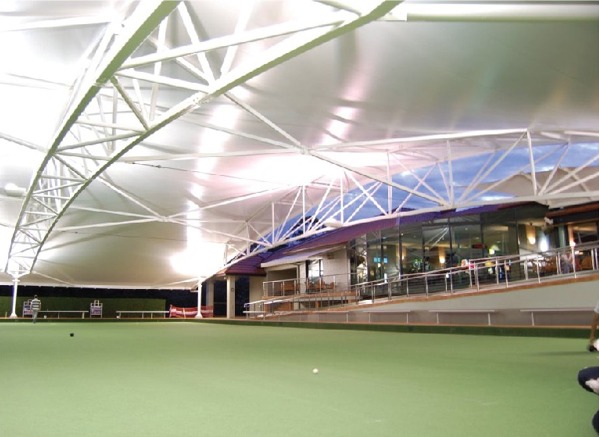 This massive shade structure has proven to be effective for the players, spectators, and facility owners. The structure provides all-weather playability, steady cashflow, extended lifespan of equipment, reduced maintenance, and much more.
Designed, manufactured and installed by Shade to Order, this tension membrane structure has provided Raymond Terrace Bowling Club's patrons with a warm, dry and shaded bowling area. To ensure the health, comfort and safety of their clientele, this structure will tolerate severe weather and last decades. Its innovative design allows the structure to exist free standing without attaching to, or its loads compromising the existing building.
Find out more about Sporting Facility Shade
Professionally designed shade structures and sails can bring that touch of sophistication and comfort to your sporting facility. At Shade to Order, we are all about crafting bespoke and solidly built shade structures that tick every checkbox of quality, durability and comfort.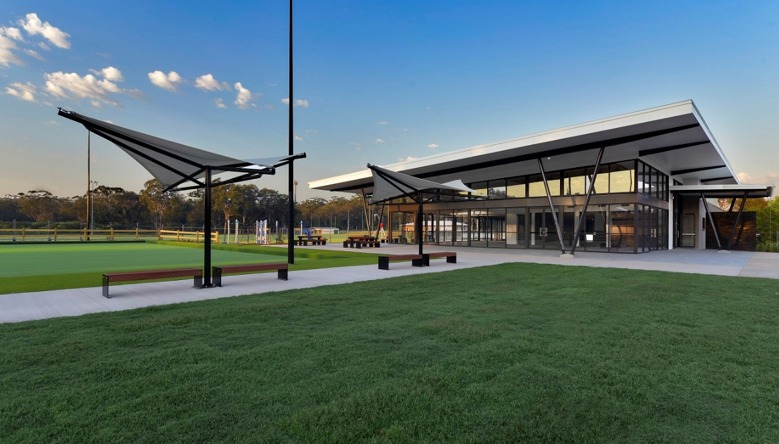 A shade professional can help you:
If you need more information or advice about a shade structure for a sporting facility, contact Shade To Order to speak to a shade professional who can help.
Shade to Order are multi award winning designers and manufacturers of high tensile shade structures. Based in Newcastle you have seen their structures everywhere; from the airport to Belmont 16″, most of Australia and overseas.
Give us a call if you would like more information. Phone  (+61) 2 4942 5793