How to make your pool look like a resort
Choosing the right shade structure for your residential pool area can often make or break the appeal and functionality of your pool. This is why selecting or designing a shade structure from Shade To Order will transform your pool into your own little resort, while also improving its safety and ease of maintenance.
Shade to Order has completed hundreds of residential shade structures including outdoor pool areas. These structures are cleverly designed with attachments or structural steel to suit a residential shade structure. As a result of our experience and expertise with commercial projects, our residential constructions embody a look of sophistication and professionalism.
One fantastic design option for your pool is our Cantilever shade structure. A cantilever simply refers to "a rigid structural element that extends horizontally and is supported at only one end." This then allows for overhang without any additional support.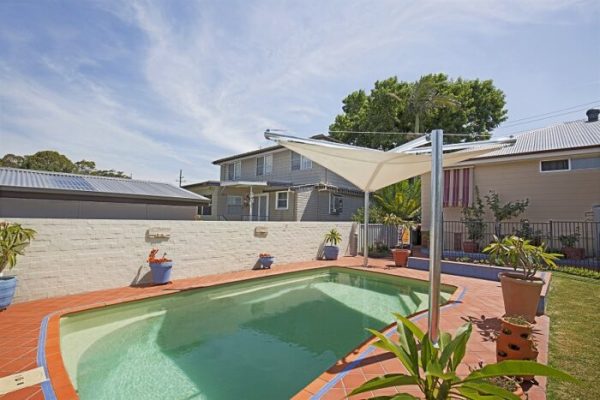 The advantage of this unique design is that three whole sides of the structure are left open with only one or two poles on the one side. This flexibility allows for further freedom in protecting your pool from leaves and the elements while also providing protective shade for yourself and your loved ones.
Cantilever structures are also ideal for areas with limited space for anchoring and multiple support beams, making them extremely versatile.
Protect the kids in the pool from harmful UV rays
One of the few downfalls to the infamous Australian climate is of course the sweltering heat and the harmful ultraviolet (UV) rays. Our often-blistering sun has been proven to have some very harmful side effects ranging from burns, heat-stroke, to cancers such as melanoma.
According to the Australian Governments website ARPANSA (Australian Radiation Protection and Nuclear Safety Agency), Australia has one of the highest rates of skin cancer in the world, with two out of three Australians developing some form of skin cancer during their lifetime. Continuous exposure to ultraviolet radiation (UVR) may lead to premature ageing of the skin and eventually skin cancer. The majority of skin cancers in Australia are caused by exposure to UV radiation in sunlight.
This frightening data means that it extremely important to protect yourself and your children from the harmful effects of UVR. With our architectural grade specialised fabric our shade structures will provide you with effective sun protection and peace of mind.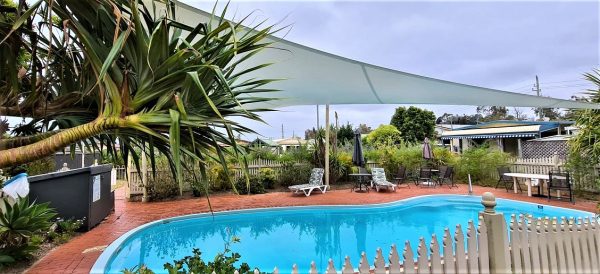 Check out Shade To Order's gallery page to see more inspiration.
Shade to Order are multi award winning designers and manufacturers of high tensile shade structures. Based in Newcastle you have seen their structures everywhere; from the airport to Belmont 16″, most of Australia and overseas.
Give us a call if you would like more information. Phone  (+61) 2 4942 5793