The short answer is "YES. Of course you do!
As Australia reaches 80% vaccination and cafes, restaurants, pubs and clubs start opening up they will want to maximise dining space to comply with the 1 person for every 4 square metre rule. One easy way to do this is utilize your outdoor space with a custom shade structure.
Requirement for ventilation
It's not just space requirements we will have to worry about either; businesses will need to ensure adequate ventilation for staff and customers. Work space and especially lunch and recreation spaces will have this requirement. If your business can offer staff outdoor lunchrooms or outdoor working spaces this may lead to greater safety and often a more productive work environment.
Weatherproof Shade Structures have many features and applications.
Shade structures can turn a simple outdoor area into a sheltered lunch and relaxation area. It can turn a hot and dangerous playground into a pleasant and fun space to relax or  enjoy exercise. It can increase a cafe's dining capacity and it can protect workers during a lunch break. Shade sails can improve nearly every outdoor environment!
 Quality Shade Materials
Shade to Order structures are custom designed for your space and have a warranted life of 25 years. These sturdy structures are designed to withstand the harshest weather and are made from a welded tension fabric membrane that is resistant to tearing, sagging and mildew growth. This means your resort style shade structure will be easy to maintain and look eye catching well into the future.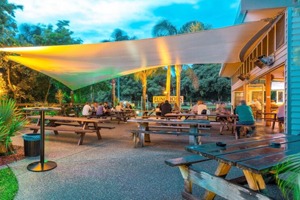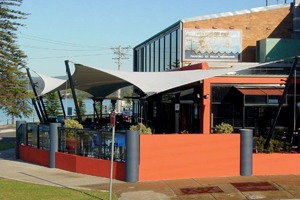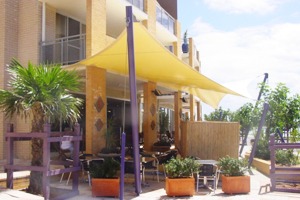 Add Significant Value to Your Business
Commercial sail shade structures add significant wow factor, are radical in design and aesthetically pleasing. They will add significant usable space, value and functionality to your businesses, school or park.
Here are some more benefits:
Shade sail fabric blocks the sun's harmful UV rays.
Shade sails create an inviting outdoor environment shaded from the sun.
Shade sails can help prevent sunburn and skin cancer.
Shade Sails come in a variety of shapes and colors and draw attention and increase traffic in commercial and retail areas.
Shade Sails are an economical and attractive shelter from the sun.
A properly installed Shade Sail does not dry rot or mildew.
A Shade sail will allow greater use of patios, decks, porches, swimming pools, and other outdoor spaces.
Shade Sails will protect furniture, plants, and playground equipment from the sun.
Shade Sails are virtually maintenance free alternative to awnings, canopies, or umbrellas.
Architect designed shade sails are a very popular option for pubs and clubs. Read more here.
Give Shade to Order a call on 02 4942 5793 to learn more about which shade structure option is right for you! Shade to Order have an office and manufacturing facility in Newcastle NSW and are here for all of your shade sail needs.
Shade to Order are multi award winning designers and manufacturers of high tensile shade structures. Based in Newcastle you have seen their structures everywhere.