If you are in the process of organising, planning, or pitching a potential shade structure for your local area, contact Shade to Order for design and installation advice. With so many considerations such as budget, stakeholder consultation, public opinion, design options, Shade to Order has 20 years of experience and hundreds of large projects under their belt.
The proven choice in Shade Structures
Shade to Order has designed, manufactured, and installed shade structures from 40 square metres right up to the international award-winning shade structures such as Raymond Terrace Bowling Club covering 4,000 square metres and the Newcastle Airport covered walkway which is 1,000 square metres.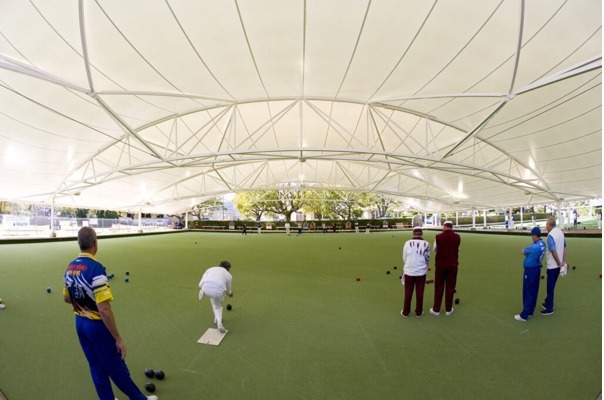 We have experience in council projects such as playgrounds, car parks, recreational areas, stages, walkways, sportsgrounds, and much more.
At Shade to Order, we guarantee a bespoke designed and quality manufactured shade structure that will give you stunning structure, peace of mind that you have made the right choice for your local area and community.
Regional Council Shade Structure Case study…
Often our work speaks for itself, such as our recent project for the Armidale council. They required a shade structure for their Mall area, and we were happy to help.
This custom-built design has made the space more functional, enjoyable, and aesthetic for the Armidale community.
Find out more…
To enquire about your own project ideas and how Shade to Order can make them a reality, contact us today.
Shade to Order are multi award winning designers and manufacturers of high tensile shade structures. Based in Newcastle you have seen their structures everywhere; from the airport to Belmont 16″, most of Australia and overseas.
Give us a call if you would like more information. Phone  (+61) 2 4942 5793