Due to COVID, the retail industry is changing dramatically. For years we have seen the gradual shift towards online shopping but COVID has meant this shift has gone into over-drive. Consumers are now much more comfortable with the click and collect nature of shopping rather than having to visit the traditional brick and mortar shop.
This trend in consumer behaviour has created an even greater need for retail stores to invest in shade structures for their customers. As more and more customers buy online, there are more customers who are using pickup services. Shopping centers competing for customers who want to offer the most unique and comfortable retail experience will need to consider commercial shade structures where their customers can comfortably wait for their order.
Architect Designed Tension Membrane Shade
At Shade to Order, we know how important it is for retailers to compete in today's culture. That is why our designers and architects are focused on delivering innovative solutions for everyone from shopping centres, pubs and clubs, parks and recreation facilities, public pools, amusement parks, and even school playgrounds. When it comes to tension membrane-based architecture, and custom shade sails, installing beautiful, complex commercial shade structures is what our team does best.
If you want to make sure your shopping mall or other commercial building has a shade design that is specific and unique, it is essential that you work with a company like Shade to Order that provide end-to-end shade structure solutions. In addition to the design, there are many factors that need to be considered to ensure you are choosing the right materials to complete the design intent. Then, of course, it's critical to choose more than an experienced team of professionals; you need to choose a team of experts to complete that job.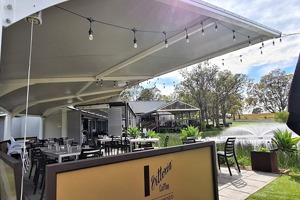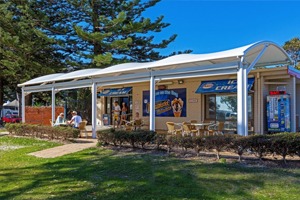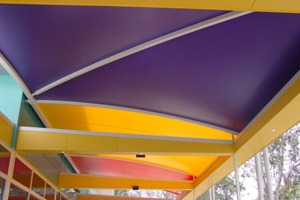 20 years Shade to Order Experience
Your Shade to Order installation team provides you a competitive advantage. Our rigorous work practices, our internal safety procedures flow all the way from design and project management to installation. We provide a quality service all the way from onsite measuring, to architect designs, to manufacturing in Newcastle NSW and installation around the world. Shade to Order have earned a solid reputation for excellence and an exceptional service and delivery. If you are looking for the best Shade structure manufacture to help you with every step of your project, look no further. Call Shade to Order on 02 4942 5793
Shade to Order are multi award winning designers and manufacturers of high tensile shade structures. Based in Newcastle you have seen their structures everywhere.
Give us a call if you would like more information