The Shade To Order Difference
Innovative first-rate shade solutions
At Shade to Order innovation and a knack for the technologically advanced headlines our design and fabrication process. We are a company that continuously strives for perfection, and over the years, we have grown to see that the best way of forging onwards with this charge and ergo position ourselves to create better shade solutions for consumers was to embrace technology in all forms and dimensions.
Our design journey is backed by a measured and highly analytical conceptualization process where the triad of safety, structural integrity, and aesthetics take center stage. In fabricating your custom shade structure, we employ an industry renowned manufacturing process that leverages cutting-edge manufacturing technologies and high-quality materials to produce shades structures that are both structurally sound and aesthetically pleasing.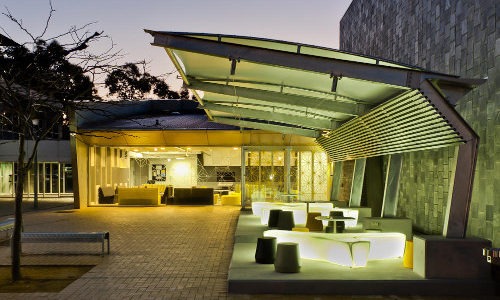 "Our goal is to supply practical, aesthetically and architecturally pleasing shade structures that last for decades."
Hands-on, on-the-job experience 
The Shade to Order brand history of excellence that outclasses the competition is a demonstration of our expertise and technical know-how. Starting as a sail manufacturing company in 1979, we've been in the business for long enough to understand what works, what doesn't, and what shade is best suited for our clients based on their individual needs.
As a truly global brand with a palpable presence in several countries, we have the means, the resources, and supply chain networks to execute shade installation projects with agility. This characterisation makes us the preferred engineering outfit for a distinctly broad category of consumers – a fact that further expands our reach and strengthens our experience base.
A truly global brand with Australian roots
Shade to Order is a 100% owned and managed Australian business headquartered in Newcastle N.S.W. Unlike the competition, our novel design and fabrication process utilises resources sourced from the Australian production industry.
Our steel is fabricated in Australia, from Australian steel, and all our final fittings, waterproof shades, fabric awning, and shade sail materials are, for the most part, sourced from local businesses.
Aside from the positive impact this business culture has on the general economy, sticking with local industries also guarantees quality and cost-effectiveness, something we then transfer to our esteemed customers.
Perfected Techniques
Membrane shade structures are a highly specialised form of building. Woven knitted shade cloth shade sails are a completely different product and not considered a true tension membrane structure. Too often the assumption is made that this form of building is "simple." This mistake is made as most aspects of fabric shade structures are completed off-site (which is great news for the customer as site disturbance is minimised.)
The reality is there are many detailed processes, components, methods, software packages and manufacturing techniques associated with a fabric tension membrane shade structure. Careful design and engineering is also a vital process that is essential to a successful outcome.
We have seen many come unstuck underestimating just how specialised tension membrane shade structures can be.
Prospective customers need to know that it is vital to engage a company that has the knowledge and resources to execute a project with a successful outcome. Researching previous projects, their website, references and even factory inspections are good ways of ascertaining a companies true ability to provide the service you need.
Over the years and through our experience with all types, sizes and styles of fabric shade structures we have perfected the best way to approach each and every aspect of any tension membrane shade structure. From consultation and point of sale, to design and engineering, to manufacturing and installation we are there to offer our expertise. Our vast knowledge in the shade sail industry is also passed on to many other shade sail fabric suppliers and manufacturers as we service their needs to supply the market with fabric shade structures.
We have the experience, know-how and ability to ensure the success of every project.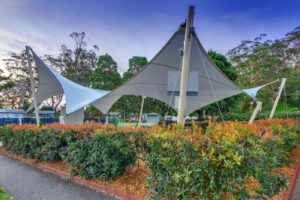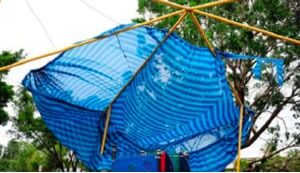 Fittings and Hardware
We use extremely heavy duty, custom machined and fabricated fittings to suit the specific application; marine grade stainless steel or hot dipped galvanised treated steel.
We use proven methods and custom machining to ensure the performance and quality of our shade sails; treated with the best corrosive protection to ensure decades of performance.
The size and type of hardware is the easiest way to differentiate between a correctly designed and manufactured shade structure and a poorly under-engineered shade structure. Fabric shade structures under the correct high levels of prestress require large, extremely heavy duty clamping plates and tensioning devices.
Shade To Order Spec Corner
Fully HF welded (no stitching)

Individually adjustable wires

Multiple layers of fabric for reinforcing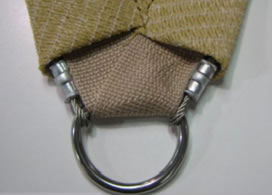 Other Shade Sail Companies
Fabric Membrane
Any tension membrane shade structure is only as good as its weakest link. The smartest thing a prospective buyer of a shade structure can do is insist that the fabric is made with absolutely no stitching.
Stitching is a big mistake with a true fabric tension structure, regardless of the type. Any puncturing of the fabric surface will ultimately shorten its life as allows for the ingress of dirt and eventually mildew to penetrate the fabric cloth. This will destroy the fabric and lead to failure in shorter than ideal time frame.
The stitching will almost certainly be the first thing to fail over time, rendering the whole shade structure useless and a waste of money. High Frequency welding is the smart alternative.
Industry standard welding using high frequency radio waves bonds the fabric to itself with comparable strength at all points, meaning no weak points.
Shade to Order owns and operates multiple large high frequency welding machines – we do not stitch fabrics.
We use a light table and automated vacuum plotter/cutter to ensure the highest accuracy and quality shade structures.

Award Winners
We are multiple international award winners for our shade structures. Practical, aesthetically and architecturally pleasing shade structures – we have mastered the art!
Contact Us