Shade for Safety at your School
The sun has been proven to have some very harmful side effects ranging from burns, heat-stroke, to cancers such as melanoma. According to the Australian Government website ARPANSA (Australian Radiation Protection and Nuclear Safety Agency), Australia has one of the highest rates of skin cancer in the world, with two out of three Australians developing some form of skin cancer during their lifetime. Continuous exposure to ultraviolet radiation (UVR) may lead to premature ageing of the skin and eventually skin cancer. The majority of skin cancers in Australia are caused by exposure to UV radiation in sunlight.
As a caregiver of school children, it is then a schools responsibly to ensure every child has protection from the sun. Thankfully, with our architectural grade specialised fabric, our shade structures will provide such effective sun protection and peace of mind.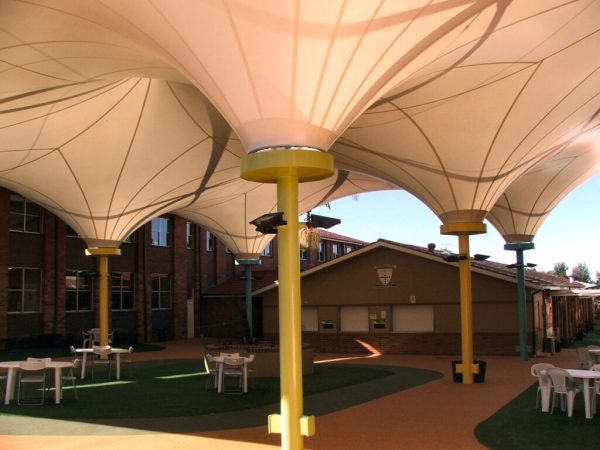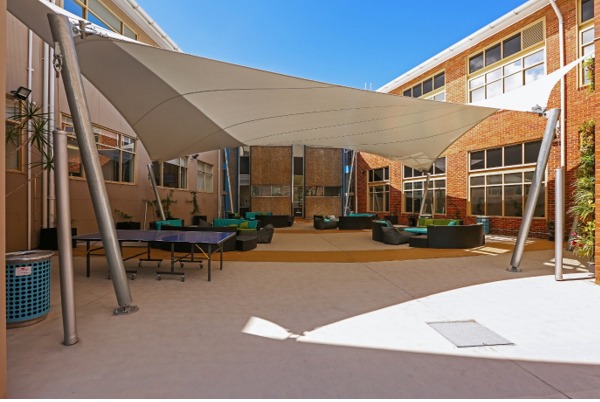 Wet weather protection
Protecting not only your playgrounds, but also walkways and entries will greatly improve the accessibility, comfort, and safety of your school. Slippery concrete, mud, wet clothes, and hazardous running in rainy conditions can be easily prevented with an architectural shade structure.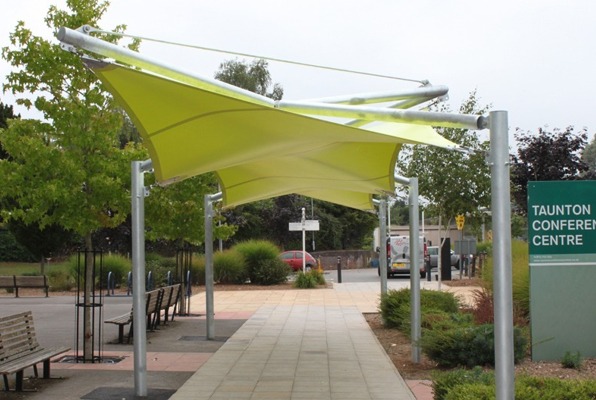 Form and function
The key to creating stunning outdoor spaces is finding the perfect blend between form and function. At Shade to Order, we can help you find that blend and proceed to transform your outdoor space into a captivating work of art that provides the most value.
The Shade to Order Process
Our process is simple and pragmatic; we consider your needs, take into account your current outdoor space, finetune your ideas, and then use all of that to create custom shade structures in your School, TAFE, College, Council or University building.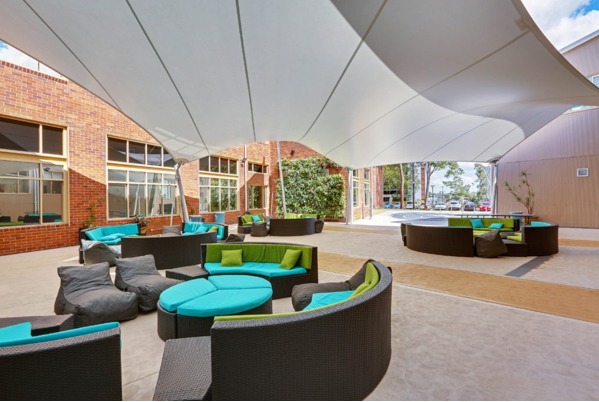 Contact us…
 Professionally designed shade structures and sails can bring that touch of sophistication and comfort to your school or institution. At Shade to Order, we are all about crafting bespoke and solidly built shade structures that tick every checkbox of quality, durability and comfort.
Give us a call if you would like more information. Phone (+61) 2 4942 5793